By Andrew Hanna
Iranians go to the polls on February 21, 2020 to vote for all 290 seats in the unicameral Majles. Parliamentary elections, held every four years, often presage which political faction wins the presidency a year later. The stakes in the 2020 election are huge. In the 2016 election, a bloc of reformists, centrists and moderate conservatives won 41 percent of parliamentary seats. Hardliners won 29 percent. Independents took 28 percent of the seats. But parliament has done little in four years to address growing public demands on divisive political, economic or social issues. The current balance of power is up for grabs. 
The current poll comes amid multiple crises: The 2015 nuclear deal between the Islamic Republic and the world's six major powers, which was critical to Iran's economic recovery, has been unravelling since President Trump withdrew from it in 2018. Iran's economy has reeled from renewed U.S. sanctions, the plummeting value of the rial, and the contraction of the economy by more than nine percent in 2019. Tensions between Iran and both the United States and Gulf nations have escalated, leading to fears of all-out war after a U.S. drone strike killed Quds Force commander Qassem Soleimani. Between December 2017 and January 2020, the regime faced three rounds of protests that challenged both the theocratic system and leadership. 
Iran's toxic political scene has led to concerns about voter turnout in Tehran and other major cities. Two recent factors—removing fuel subsidies amid an economic recession and the shooting down of a Ukrainian passenger plane—discredited President Hassan Rouhani's brand among middle class voters. Neither was likely to be damaging to hardliners, despite the role of hardline politicians or the Revolutionary Guards in both incidents. "The reality of Iranian politics is that conservatives have a base that will always vote," said Farideh Farhi, an Iran scholar at the University of Hawaii. "Lower turnout always hurts the reformist-moderate candidates."
The new parliament is likely to look different from the last one for several reasons. Prominent figures, such as Parliamentary Speaker Ali Larijani, have announced they will not run again, which leaves open top leadership positions. Larijani, who ran for the presidency in 2005, has been speaker since 2008. He comes from a powerful political family. His brother, Sadegh Larijani, headed the judiciary for a decade, between 2009 and 2019. 
In the first stage of the election, the Guardian Council – a panel of twelve Islamic jurists and scholars – disqualified more than 9,000 out of the 14,000 parliamentary candidates who registered to run. Over 90 incumbents, mostly moderates and reformists constituting nearly a third of all lawmakers, were disqualified. The 2020 elections were on track to have the largest number of disqualifications since shortly the 1979 revolution. President Hassan Rouhani denounced the Guardian Council for rejecting so many candidates.
As in the past, the council of hardliners has been engineering the election's outcome. "In some places where the Guardian Council thinks a reformist may win, it has disqualified the candidate," said Farhi. But the process involves constant negotiations and that could see additional candidates approved, she said. Lawmakers were given only five days to appeal their disqualifications. As of February 1, the Guardian Council had approved an additional 2,000 candidates, bringing the candidate approval rate to just 43 percent of all individuals who registered. The campaign is officially set to begin on February 12.
In #Iran, registration process for 2020 parliament candidates started Sun Dec 1 will continue until Sat Dec 7. After the end of the registration, the Gurdian Council will start vetting the applicants. Election for 11th term of Iranian #Majlis will be held Friday Feb 21, 2020. pic.twitter.com/VBuBCM5SFV

— Fereshteh Sadeghi فرشته صادقی (@fresh_sadegh) December 1, 2019
Iran's Political Spectrum
Iran's domestic politics are notorious for their divisiveness, as well as the shifting nature of factional alliances. In 1981, revolutionary leader Ayatollah Ruhollah Khomeini panned Iran's quarreling political factions for "biting one another like scorpions." The political spectrum has evolved in the four decades since the revolution. For example, Larijani who was once considered a hardliner, is now considered a conservative. What follows is a simplified overview of the major Iranian political factions as of January 2020.
Reformist: This political faction supports structural reforms that would give elected bodies like the Majles a greater role in governance and seeks to enhance democratic accountability in Iran. Prominent reformists include former President Mohammad Khatami and former presidential candidate and Prime Minister Mir Hossein Mousavi. 
Centrists/Moderates: This political faction supports the underlying constitutional structure of the Islamic Republic but also backs greater technocratic governance, economic liberalization and diplomatic engagement with the West. Prominent centrists/moderates include President Hassan Rouhani and former President Hashemi Rafsanjani. 
Conservatives: This political faction supports the divine legitimacy of the Islamic Republic's ruling theologians and represents the economic interests of Iran's bazaari merchant class. Conservatives diverge from hardliners in their support for engagement with the outside world, evident in conservative support for the nuclear deal, known as the Joint Comprehensive Plan of Action (JCPOA). Prominent conservatives include Speaker Larijani and former Foreign Minister Ali Akbar Velayati, now a senior adviser to the supreme leader. 
Hardliner: This political faction staunchly supports the supreme leader and the principle of vilayat e faqih, or the guardianship of the Islamic jurists. Hardliners, also referred to as "principlists," oppose negotiations with the West and back greater state intervention in Iranian social and political life. Prominent hardliners include former President Mahmoud Ahmadinejad and Judiciary Chief Ebrahim Raisi.
Who to Watch
The following are major candidates who have declared their intention to run for parliament and have been approved by the Guardian Council as of January 2020.
Conservatives
Mohammad Baqer Qalibaf: The former mayor of Tehran and commander of the Islamic Revolutionary Guard Corps Aerospace Force heads the Coalition Council of Islamic Revolution Forces, Iran's main conservative parliamentary list. "If he wins, the expectation is that he in all likelihood will try to replace Larijani as the speaker of the Majles," Farhi said. Qalibaf ran unsuccessfully for president three times: in 2005, 2013 and 2017. He placed second behind Rouhani in the 2013 presidential election and dropped out of the 2017 race to endorse hardliner Ebrahim Raisi, who went on to lose to Rouhani in a landslide defeat. Conservatives have long considered Qalibaf a potential future leader in either the legislative or executive branch.
Mostafa Mir Salim: The head of the conservative Islamic Coalition Party served as culture minister from 1994 to 1997 under President Akbar Hashemi Rafsanjani. He ran for president in 2017, against Rouhani, and finished in third place with only about one percent of the vote. In the 1990s, Mir Salim was responsible for the closure of reformist publications; he is viewe as a potential rival to Qalibaf for the leadership of conservatives in Iran.
Reformists
Masoud Pezeshkian: The deputy speaker of the Majles was among the few reformist lawmakers qualified by the Guardian Council to run for reelection. Pezeshkian served as minister of health from 2001 to 2005 under President Mohammad Khatami. In 2016, he won a seat from Tabriz by a significant margin. "Pezeshkian may end up being the person competing for the speakership against Qalibaf," Farhi said.
Majid Ansari: The reformist cleric and spokesperson of the left-wing Association of Combatant Clerics announced his candidacy in late 2019. As of January 2020, Ansari was the only member from his political party not disqualified by the Guardian Council. He served as vice president for parliamentary affairs from 2004 to 2005 under reformist President Khatami. Ansari held the same position, from 2013 to 2016, under President Rouhani; he served as vice president for legal affairs from 2016 to 2017.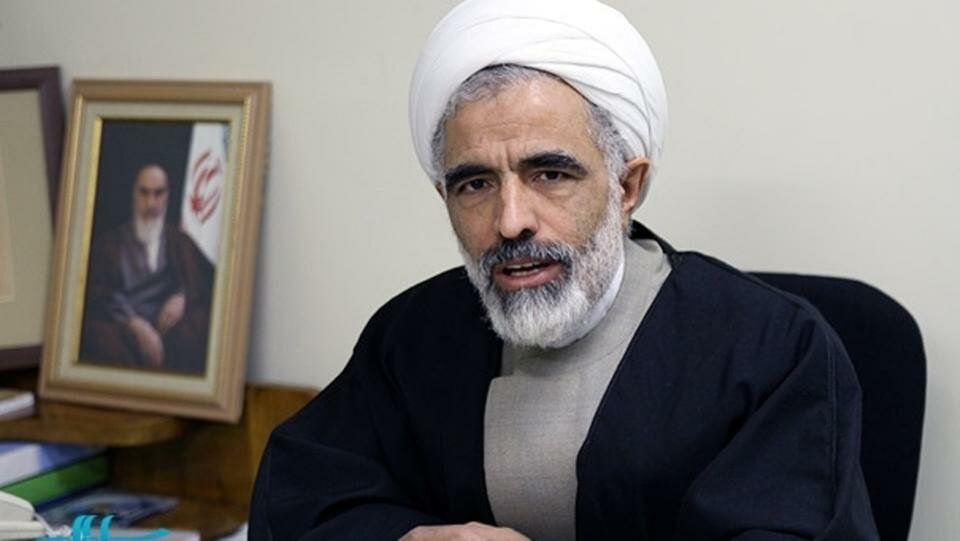 Who's Not Running
The following are major Iranian political figures, either incumbent lawmakers or former top government officials, who have opted not to run for parliament as of January 2020.
Conservatives
Ali Larijani: The longest serving speaker of the Iranian parliament announced in November 2019 that he was not running for reelection. Larijani served as speaker from 2008 to 2020. He denied any intention to run for the presidency in 2021, but reformist Iranian papers have been skeptical. Larijani's decision not to run came as his brother, former judiciary chief Sadegh Larijani, faced a corruption probe by Iran's current hardline judiciary chief Ebrahim Raisi. The 2020 parliamentary elections marked the first time since 2008 that a member of the Larijani family would not head up at least one branch of the Iranian government.
Gholam Ali Haddad Adel: The former speaker of the Majles did not file for the 2020 elections. Haddad Adel served as speaker from 2004 to 2008, prior to Ali Larijani. He lost his seat in 2016 after conservative lawmakers were defeated in Tehran. His daughter is married to the son of the supreme leader.
Reformists
Mohammad Reza Aref: The leader of the pro-Rouhani faction in the Majles announced in December 2019 that he would not run for reelection. Aref served as first vice president of Iran from 2001 to 2005 under President Khatami and was elected to parliament in 2016. He criticized the government for lying after the Revolutionary Guards shot down Ukrainian International Airlines Flight 752. Aref called for the "resignation, removal and punishment" of those involved in the shootdown and its subsequent coverup.
Parvaneh Salahshouri: The reformist politician and leader of the women's parliamentary group in the Majles opted not to run for reelection. Salahshouri was elected to parliament in 2016. In announcing her decision not to seek reelection, she criticized Iran's security services for undermining the country's elected institutions and suppressing protesters. "I could not convince my conscience to run again," she said in a fiery speech.
Hardliners
Saeed Jalili: The Iranian hardliner who finished third in the 2013 presidential election, opted against running for parliament in 2020. Jalili served as chief nuclear negotiator from 2007 to 2013 under President Ahmadinejad. He decided not to run after "talks with his friends," according to the Tasnim News Agency.
Who's Disqualified
The following are incumbent lawmakers who have been disqualified from running for reelection by the Guardian Council as of January 2020.
Conservatives
Ali Motahari: The Iranian conservative, the brother-in-law to Speaker Larijani, was among the most prominent incumbents disqualified by the Guardian Council. Motahari served as a deputy speaker of the Majles from 2016 to 2019 under Larijani. Despite his social conservativism, Motahari was known as a political maverick who frequently challenged hardliners on issues of political freedoms. In May 2019, he hinted that he may seek the presidency in 2021.
Reformists
Kambiz Mehdizadeh: The son-in-law of President Rouhani was disqualified from running in the northwestern electoral constituency of Tabriz. In December 2018, Mehdizadeh resigned from his post as the head of the Geological Survey of Iran over questions in Iranian media about his lack of qualifications for the job.
Shahindokht Molaverdi: The reformist politician and former cabinet member was one of the most prominent women disqualified by the Guardian Council. Molaverdi served as former Vice President for Women and Family Affairs from 2013 to 2017 under President Rouhani. She had called for mass participation by reformists in the 2020 elections prior to being disqualified.
Mahmoud Sadeghi: The reformist politician has represented Tehran since winning his seat in 2016. He has a history of antagonizing conservatives. In 2018, he accused members of parliament of "financial corruption" and taking "bribes" in exchange for endorsements. The Guardian Council pressed legal charges against him and later disqualified him from running for reelection.
Mohammad Reza Tabesh: The reformist politician and nephew of former President Khatami was first elected in 2000 to represent the Ardakan electoral district. He was disqualified in January 2020 after speaking out on the shooting down of Ukrainian International Airlines Flight 752. He criticized the government for initially concealing the Revolutionary Guards' culpability in the accident which he said was "more damaging" than deliberately firing missiles and bombs.
Elias Hazrati: The reformist politician served in parliament from 1989 to 2004, then returned to the Majles in 2016. He also served as editor-in-chief of the reformist daily Etemad. Once supportive of President Rouhani, he left the reformist parliamentary coalition in August 2018 after voting for the impeachment of Rouhani's economic minister Masoud Karbasian.
Behrouz Nemati: The reformist member of parliament was first elected to parliament in 2012. Nemati ran on the reformist-moderate slate in 2016 and finished 20th out of the 30 seats in Tehran. Although a member of Rouhani's parliamentary faction, he was also reportedly close to Larijani.
Where to watch
Tehran
In Iran's parliamentary elections, the outcome in Tehran has long been viewed a "bellwether for elite sentiment in Iran," according to a report by Harvard's Belfer Center. Tehran has the largest share of parliamentary seats—30 of 290—of any provincial bloc. In 2016, Rouhani's coalition won all 30 parliamentary seats in Tehran in a stunning rebuke to Iran's hardliners. But in 2020, reformists pledged not run an electoral list in Tehran due to the mass disqualification of their candidates by the Guardian Council. "There is no possibility of fair competition for the deep-rooted reformist camp," the reformist coalition said in a statement. 
Mashhad
Mashhad, the second most populous city in Iran, is located in the Khorasan-e Razavi province. It is home to the Imam Reza shrine, a major pilgrimage site for millions of Shiites. In 2016, Mashhad awarded all its seats to the conservative and hardline electoral coalition. In December 2017, anti-government protests erupted in Mashhad over the government's decision to raise the price of food.
Isfahan
Isfahan, which has 18 seats in the Majles, has traditionally been a conservative stronghold. Conservatives and hardliners together won 10 seats in the 2016 parliamentary elections. Months later, the Guardian Council disqualified a female reformist candidate, Minoo Khaleghi,  after photos of her without a headscarf were published online.
Khuzestan
Iran's southwest Khuzestan province is one of Iran's larger electoral regions; it has a large Arab minority. In 2016, conservatives won half of the 18 seats allotted for Khuzestan province. In November 2019, in the lead-up to the elections, ethnic and political tensions in Khuzestan spiked. Iranian security forces cracked down on protesters in Mahshahr, a major city in Khuzestan province. At least 40 demonstrators were reportedly killed by security forces and dozens were arrested.
For more election coverage see:
Issues in Iran's Parliamentary Election
Trends in Past Parliamentary Elections
Photo Credits: Majles Vote via Mehr News Agency (CC BY 4.0)
Ali Larijani by Tasnim New Agency via Wikimedia Commons (CC by 4.0)
President Hassan Rouhani via kremlin.ru
Mohammad Baqer Qalibaf via Wikimedia Commons (CC by 4.0)
Majid Ansari via Tehran Times (CC by 4.0)
Mohammad Reza Aref by Tasnim News Agency via Wikimedia Commons (CC by 4.0)
Saeed Jalili by Tasnim News Agency via Wikimedia Commons (CC by 4.0)
Ali Motahari by Fars News Agency via Wikimedia Commons (CC by 4.0)
Mahmoud Sadeghi by Tasnim News Agency via Wikimedia Commons (CC by 4.0)
Map of Iran's Provinces via Wikimedia Commons (CC by 4.0)
Some of the information in this article was originally published on February 3, 2020.