On October 30, Denmark's intelligence agency alleged that Iran plotted to assassinate an Iranian Arab opposition figure on its territory. Denmark's Prime Minister Lars Loekke Rasmussen and Foreign Minister Anders Samuelsen both called the plot "totally unacceptable." Denmark called for European Union-wide sanctions on Iran. "We are dealing with an Iranian intelligence agency planning an attack on Danish soil. Obviously, we can't and won't accept that," Samuelsen said. Israel's Mossad spy agency reportedly provided intelligence that helped Denmark foil the plot. 
Denmark recalls ambassador to Iran over foiled 'attack' https://t.co/2NYctnwl7O pic.twitter.com/Z36YEB2Ecw

— The Local Denmark (@TheLocalDenmark) October 30, 2018
A Norwegian citizen of Iranian descent connected to the plan was arrested in Sweden on October 21 and extradited to Denmark, according to security service chief Finn Borch Andersen. The suspect had taken photographs of the homes of the Arab Struggle Movement for the Liberation of Ahwaz (ASMLA) in Ringsted, a town nearly 37 miles southwest of Copenhagen. 
Iran blamed ASMLA for an attack on a military parade in Ahvaz on September 22 that left at least 25 people dead, including civilians. The affiliation of the assailants was not clear. ASMLA, however, condemned the murders and denied involvement. The Khorasan Branch of the Islamic State group claimed responsibility. 
Etemad Newspaper: "Ahvaz in Blood"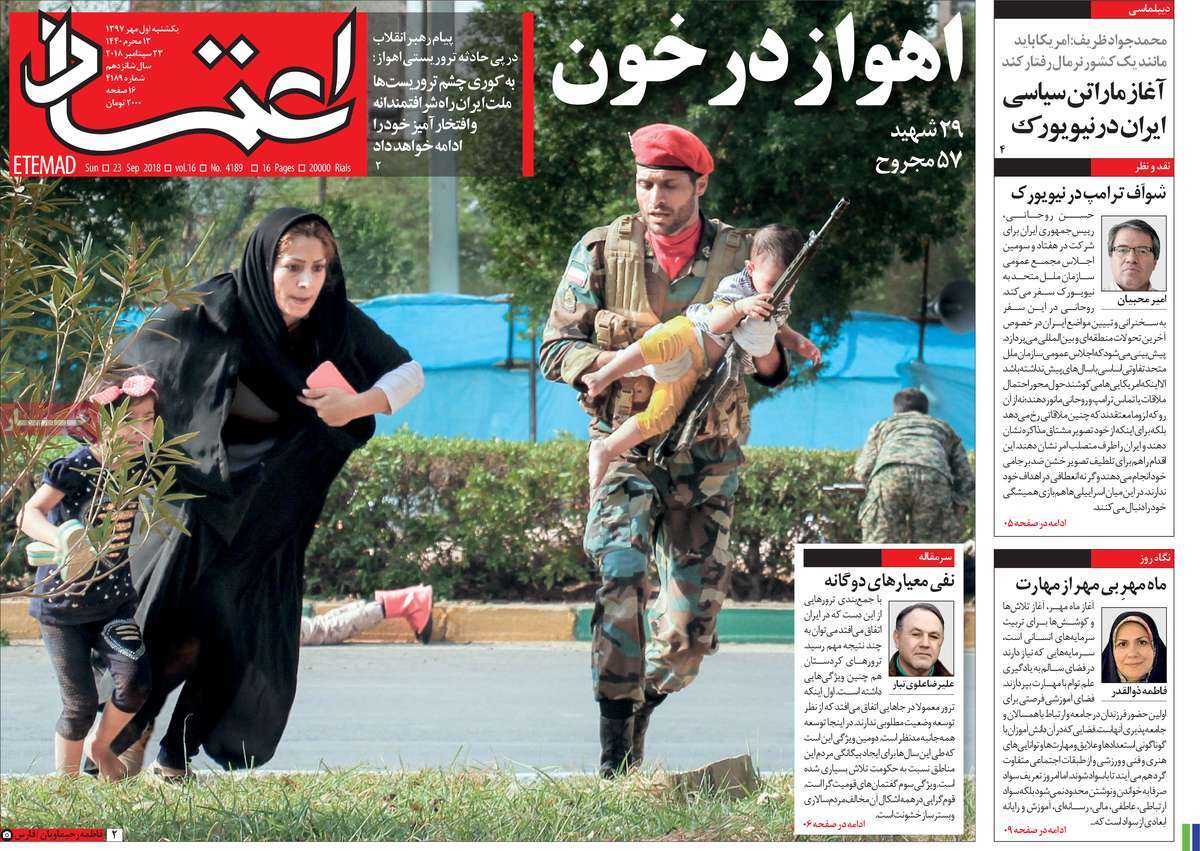 On October 31, Iran summoned the Danish ambassador to Tehran over the allegations. Iran denied involvement and accused Denmark of harboring members of the "terrorist group." Foreign Ministry Spokesperson Bahram Qassemi said the said the Danish reaction was "hasty." "This is a continuation of enemies' plots to damage Iranian relations with Europe at this critical time," he said. 
#Iran rejects #Denmark claim about thwarted assassination plot https://t.co/kHoqwAkJdU pic.twitter.com/fcCpvRZfLk

— Press TV (@PressTV) October 31, 2018
In a tweet, Foreign Minister Mohammad Javad Zarif cast suspicion on the Mossad's involvement. 
Incredible series of coincidences. Or, a simple chronology of a MOSSAD program to kill the JCPOA? pic.twitter.com/Xg5e0C5DAA

— Javad Zarif (@JZarif) November 1, 2018
Some of the information in this article was originally published on October 31, 2018.