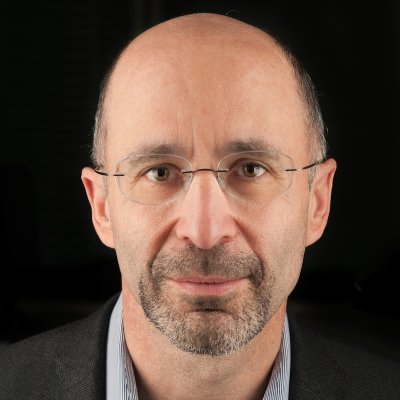 Before his appointment as Special Envoy for Iran, Robert Malley criticized the Trump administration's "maximum pressure" campaign against Iran as ineffective. "Sanctions devastated Iran's economy but achieved little else," he wrote in Foreign Policy in December 2020. "Throughout Trump's presidency, Iran's nuclear program grew, increasingly unconstrained by the JCPOA. Tehran has more accurate ballistic missiles than ever before and more of them." 
Malley's appointment was confirmed by the White House and the State Department on January 29, 2021. Malley brings "a track record of success negotiating constraints on Iran's nuclear program," State Department spokesperson Ned Price said.
Pleased to see Special Envoy for Iran Rob Malley off to a great start at the @StateDept. Principled diplomacy is the best path to ensuring that Iran does not acquire a nuclear weapon.

— Secretary Antony Blinken (@SecBlinken) February 13, 2021
Malley served in the Obama administration as Special Assistant to the President, Senior Adviser to the President for the Counter-ISIS Campaign, and White House Coordinator for the Middle East, North Africa and the Gulf region. Malley was a key member of the negotiating team that brokered the 2015 nuclear deal. From 2018 to 2021, Malley was president of the International Crisis Group. The following are past remarks by Malley on Iran.  
Before taking office:
On Iran's nuclear program and future diplomacy 
Article in Foreign Policy on Dec. 29, 2020: "Biden has signaled that he will shift course, agree to rejoin the JCPOA if Iran resumes compliance, and then seek to negotiate a follow-on deal tackling ballistic missiles and regional policy. Tehran has signaled that it, too, is prepared for a mutual adherence to the existing nuclear deal. That seems the safest and swiftest bet, although even then obstacles will abound. The U.S. and Iranian governments will need to agree on a sequencing of steps between sanctions relief and nuclear restraints and also on which sanctions should be lifted. The window could be short, with presidential elections in Iran scheduled for June and a more hard-line candidate predicted to win.
"But if they return to the JCPOA, the larger challenge will be to address the regional tensions and polarization that, left to fester, will continue to jeopardize the deal and could trigger conflict. European governments are exploring the possibility of prompting Iran and Gulf Arab states to engage in a dialogue to reduce regional tensions and prevent an inadvertent outbreak of war; the Biden administration could put its full diplomatic weight behind such an effort."
Iranian threat to the Middle East and U.S. interests
Interview with World Politics Review on Oct. 5, 2020: "I think if you take a look back at where Iran has been most influential, it's rarely been as a result of its great strategic wisdom or its great strength. If you look at the defense budgets of Iran compared to the defense budgets of the Gulf Cooperation Council, it's about 10-to-1 in favor of Saudi Arabia and its allies. If you look at the financial weight of Iran compared to that of its rivals, there's no comparison. I think where Iran has done well is in exploiting the mistakes and the dysfunctionalities of others. And we could go through it almost case by case.
"You mentioned Iraq. Iran would not have the influence it has in Iraq today had it not been for the ill-conceived, tragic decision by the Bush administration to invade and occupy Iraq. Iran would not have the influence it has in Lebanon today had it not been for Israel's invasion back in the 1980s of Lebanon, which led to resentment toward Israel and the birth of Hezbollah, which has been the most successful Iranian investment since the revolution. Iran would not have the influence in Yemen that it has today had it not been for the war between Saudi Arabia and the Houthis. And even in the case of Syria—and there, of course, responsibility is widely shared, and most of it must be put on the shoulders of the Bashar al-Assad regime—but if it hadn't been for the fact that this regime has been embattled and that you've had an intervention by other countries to support the opposition, which led Assad to have to turn evermore desperately to Iran, Iran would not be as entrenched in Syria as it is today."
Essay in Foreign Affairs in Nov/Dec 2019: "Iran has also chosen to treat the region as its canvas. Besides chipping away at its own compliance with the nuclear deal, it has seized tankers in the Gulf; shot down a U.S. drone; and, if U.S. claims are to be believed, used Shiite militias to threaten Americans in Iraq, attacked commercial vessels in the Strait of Hormuz, and struck Saudi oil fields. In June of this year, when the drone came down and Trump contemplated military retaliation, Iran was quick to warn Qatar, Saudi Arabia, and the UAE that they would be fair game if they played any role in enabling a U.S. attack. (There is no reason to trust that the domino effect would have ended there; Iraq, Israel, Lebanon, and Syria could well have been drawn into the ensuing hostilities.) And in Yemen, the Houthis have intensified their attacks on Saudi targets, which may or may not be at Iran's instigation—although, at a minimum, it is almost certainly not over Tehran's objections."
Interview with NPR on Nov. 22, 2020: "And the more you try to marginalize the Houthis [in Yemen], the more you send them the signal that they're not going to be welcomed to the table, the harder you make it to resolve the conflict, and, in fact, the more you push the Houthis into Iranian arms. So it's not just a counterproductive policy in terms of what it's leaving to Joe Biden. It's counterproductive in terms of U.S. interests in terms of reaching a settlement, diminishing Iranian influence and avoiding famine."
Iranian regime stability
Interview with World Politics Review on Oct. 5, 2020: "Iran has been under great pressure in the past, and there's no evidence that the regime is about to collapse."
"Again, I'm not foolhardy enough to make a prediction that it won't at some point. Regimes like the Iranian regime have a lifespan. They don't go on forever. But if and when it falls, in my view, it won't be because the U.S. has turned the screws more on its economy. It will be because of the internal contradictions of a regime that is not viewed as representative and not viewed as able to respond to the needs of its people. But it's not going to be because of some external intervention."
Article in Foreign Policy on Dec. 29, 2020: "Sanctions devastated Iran's economy but achieved little else. Throughout Trump's presidency, Iran's nuclear program grew, increasingly unconstrained by the JCPOA. Tehran has more accurate ballistic missiles than ever before and more of them. The regional picture grew more, not less, fraught, with incidents—from Suleimani's killing on Iraqi soil to attacks on Saudi energy industry targets widely attributed to Tehran—triggering multiple brushes with open war. Nothing suggests that the Iranian government, despite periodic outbursts of popular discontent, is in danger of collapse."
U.S. killing of Iranian Gen. Qassem Soleimani
Quoted in Foreign Policy on Jan. 2, 2020: "A president who vowed to keep the United States out of another Middle Eastern war has in effect just issued a declaration of war. A strike that the administration claims was intended to deter Iranian attacks is almost certain to trigger far more of them. Qasem Soleimani's death is undoubtedly a very serious blow to Iran. But it also is a very serious blow to any hope for regional de-escalation."
Commentary for International Crisis Group on Jan. 3, 2020: "With his decision, President Donald Trump is making clear that he abides by a different calculus: that, given the vast power imbalance, Iran has far more to fear from war than does the U.S. The strike that killed the Iranian general along with others – notably Abu Mahdi al-Muhandis, a senior commander of the pro-Iranian Iraqi Shiite militia – was, in accordance with this view, meant as a deterrent to further Iranian attacks.
"It is almost certain to be anything but. Iran may fear U.S. retaliation, but it fears projecting that fear even more. From its perspective, it cannot allow what it views as a declaration of war to remain unanswered."
"The U.S.-Iranian game has changed. Their rivalry for the most part played out as an attritional standoff: Washington laying siege to Iran's economy in hopes that financial duress would lead either to its government's capitulation to U.S. demands or to its ouster; and Tehran responding with actions that maintained a veneer of plausible deniability. Targeting Soleimani is liable to mark a shift from attrition toward open confrontation."