On May 16, Iran reopened schools in 130 cities with low infection rates after nearly three months of closure due to COVID-19. Students were required to wear masks and gloves during class. But students were not required to return to school. Parents could choose to continue their children's lessons at home using the Ministry of Education's distance-learning application, Shad. Education Minister Mohsen Haji Mirzaee said that teachers would focus on preparing students for end of the year exams, which would begin the following week.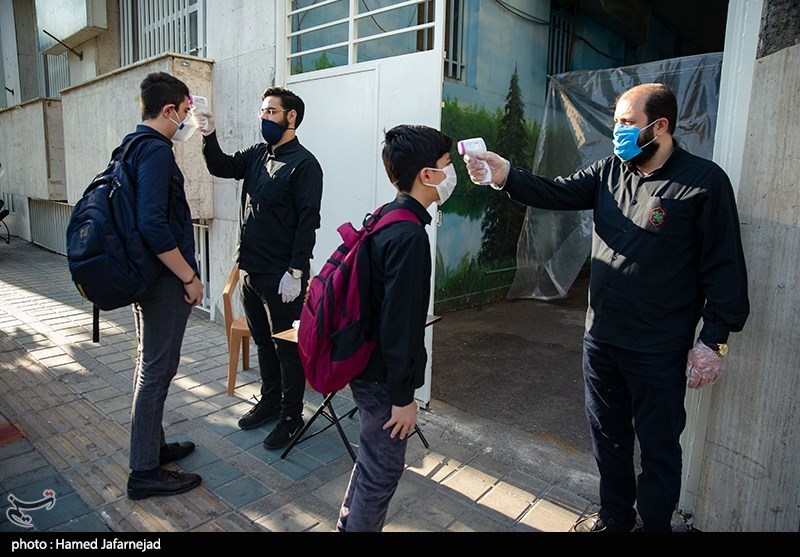 Two students had their temperatures checked before entering the school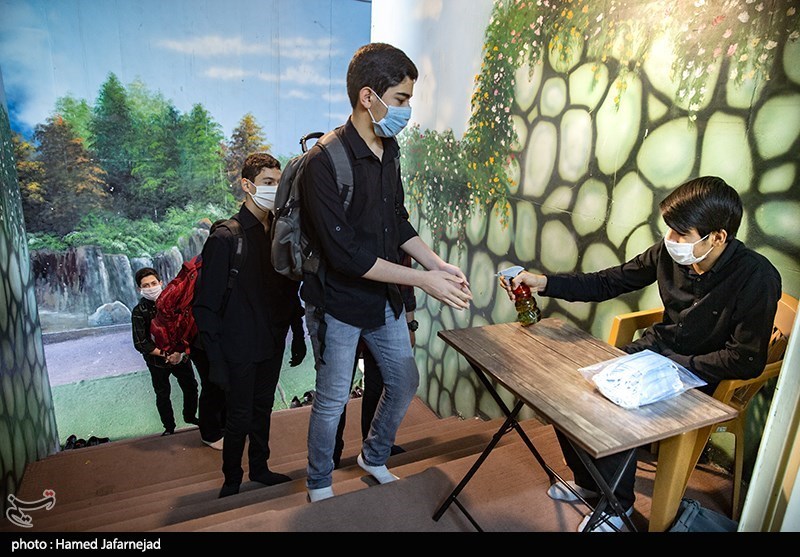 A student received hand sanitizer before entering the classroom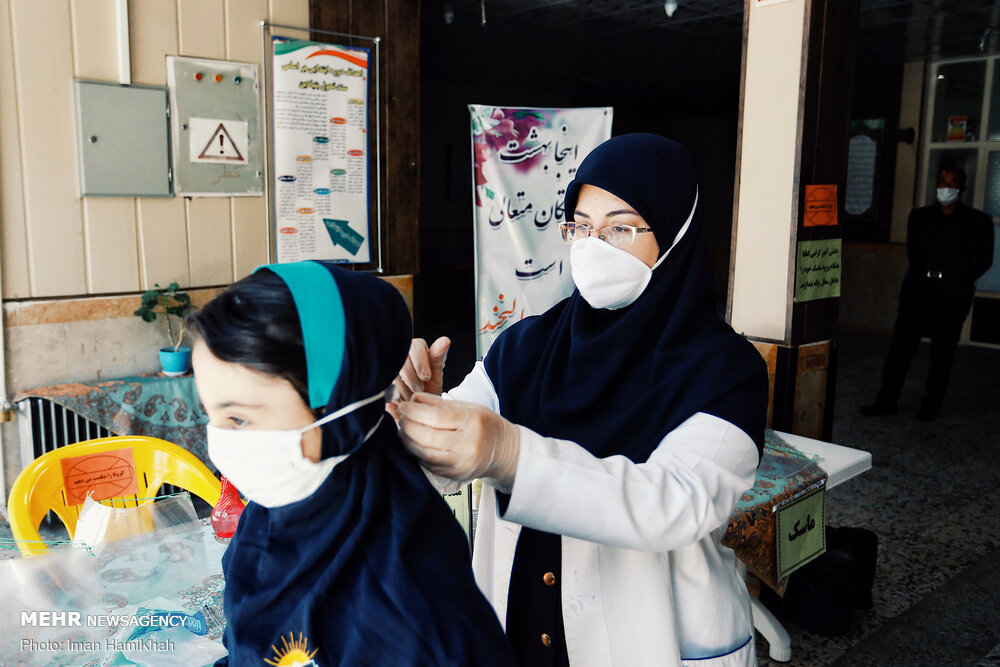 A teacher helped a girl put her mask on 
Students wore masks while answering questions
A student in a face shield took notes
Students practiced social distancing in the classroom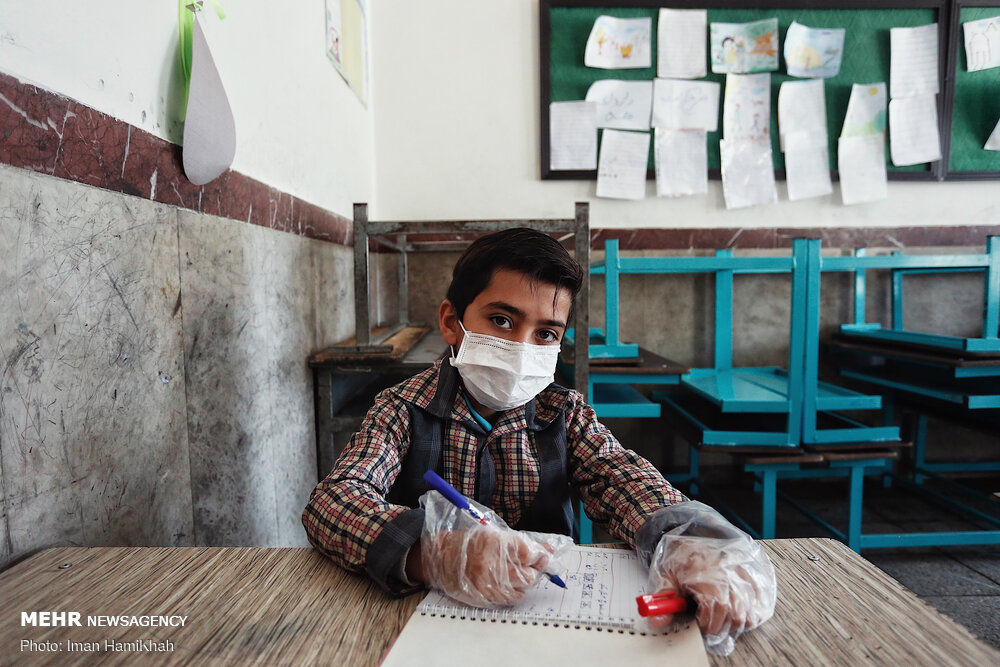 A boy wore gloves while completing a lesson
A girl wrote on the chalkboard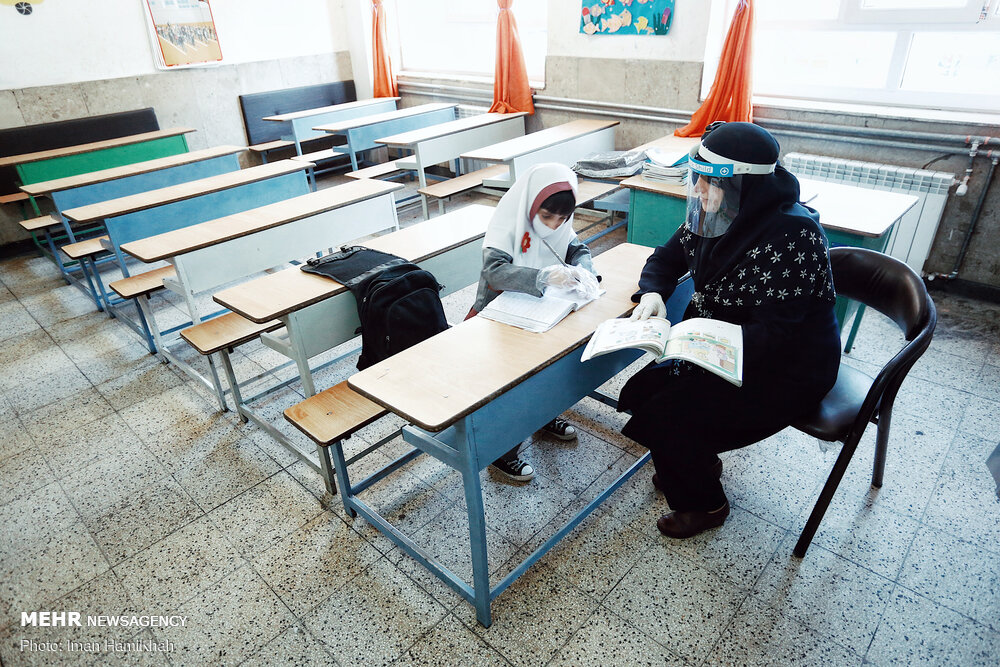 At teacher in a mask taught a student a lesson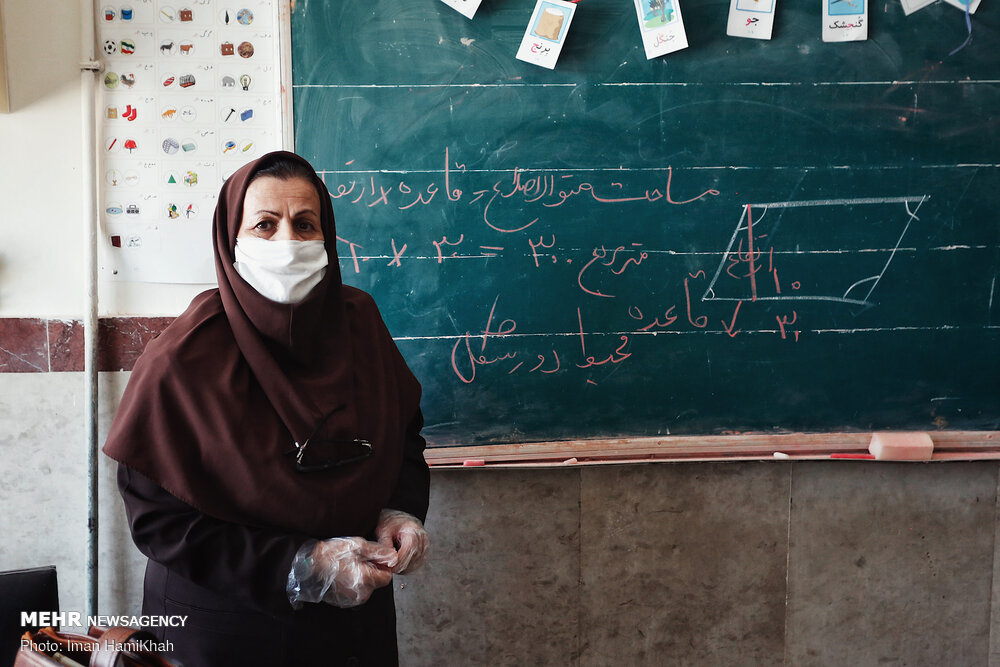 A teacher in a mask and gloves wrote on the chalkboard
Photo Credits: All content by Tasnim News Agency and Mehr News Agency is licensed under a Creative Commons Attribution 4.0 International License.