On May 1, Iran opened a drive-in movie theater for the first time since the 1979 Islamic Revolution. The pop-up cinema was set up in the parking lot of Tehran's iconic Milad Tower. Tickets were sold online for 40,000 tomans each, equivalent to about $10. Only two people were allowed in each car, and the outside cars were disinfected with a spray and a squeegee at the parking lot entrance. The drive-in theater had a capacity of 165 people. Spectators tuned into a local FM radio station to hear the film's audio from their cars. Movie theaters had been closed in Iran since February 23 to stem the spread of COVID-19.
The cinema ran two showings of the Persian-language movie "Exodus" each night for a week. The film, directed by Ebrahim Hatamikia and produced by a company reportedly affiliated with the Revolutionary Guards, narrates the struggles of Iran's cotton farmers. In the movie, the farmers travel to the presidential palace in Tehran on their tractors to protest the government's construction of dams that had destroyed their fields. The story highlights "a peasant protest against the local authority that symbolically resembles President Hassan Rouhani's government," according to the state-owned Tehran Times.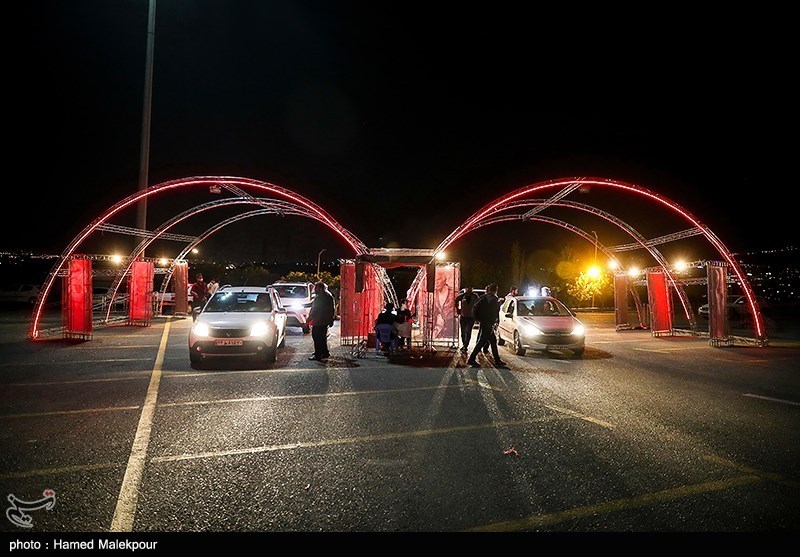 Spectators arrived at the drive-in theater ticket box on May 1.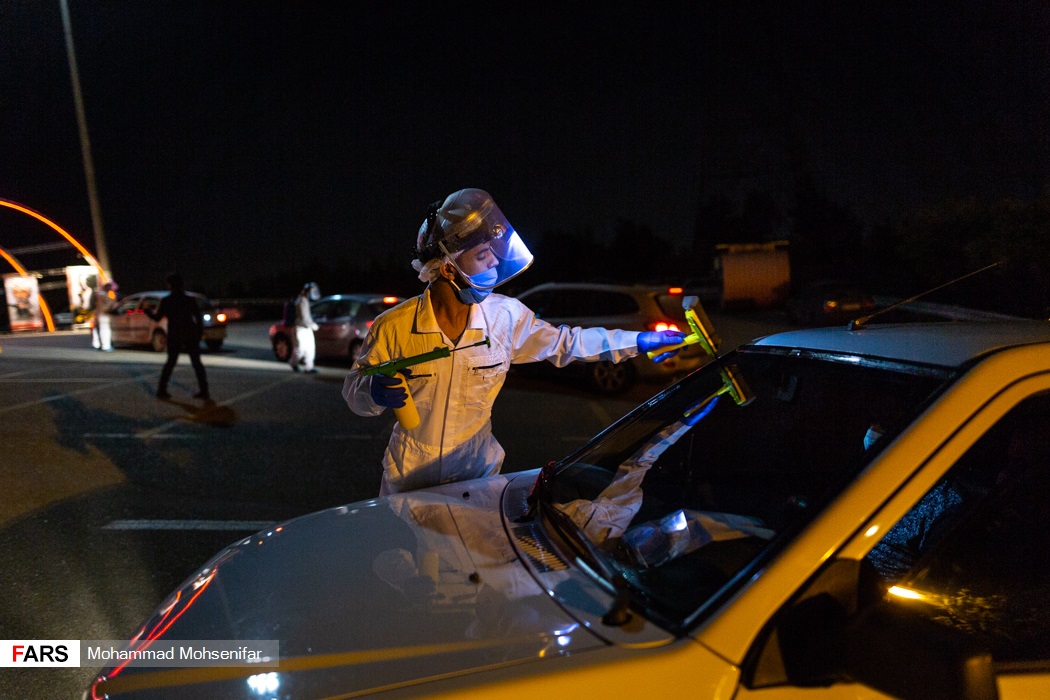 A worker disinfected a car at the theater's entrance.
Cars lined up for a showing of "Exodus" on May 1.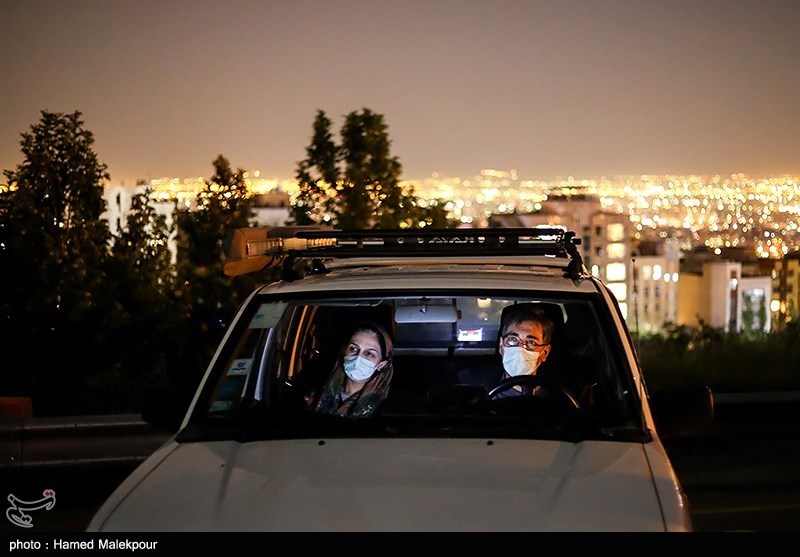 A couple watched a screening of "Exodus" from their car.
A couple enjoyed popcorn during the movie. 
Screening for Farmers
On May 11, Iran set up a drive-in theater in Pishva city for local farmers, who brought their tractors to watch a screening of "Exodus." After the screening, the farmers met with the director of the film, Ebrahim Hatamikia.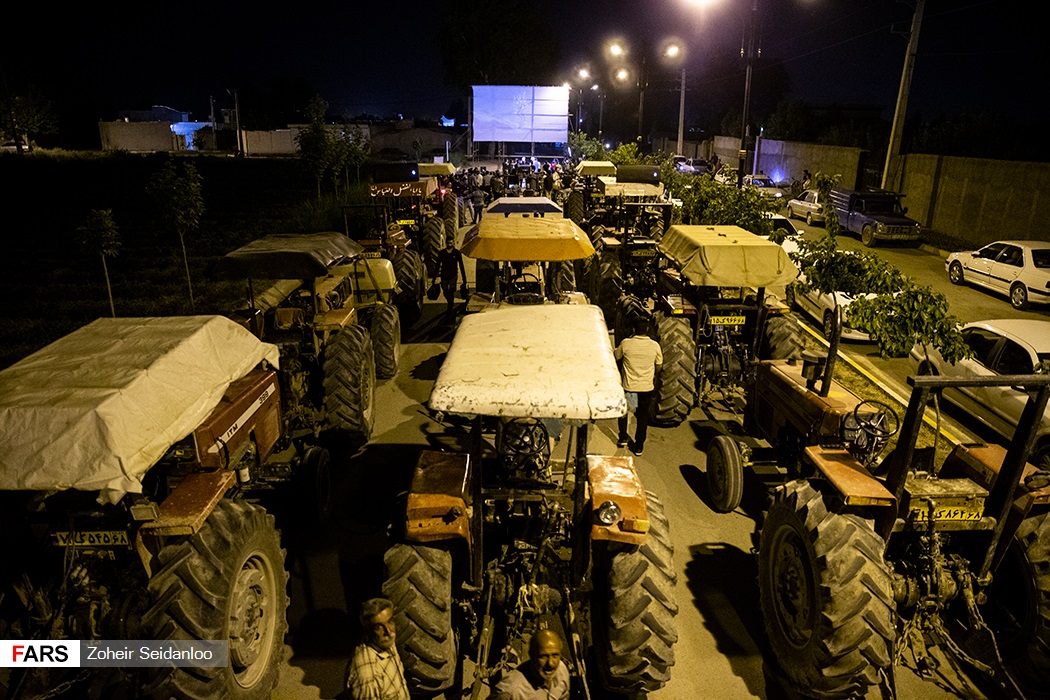 Tractors lined up for a screening of "Exodus"
Farmers and their families watched the movie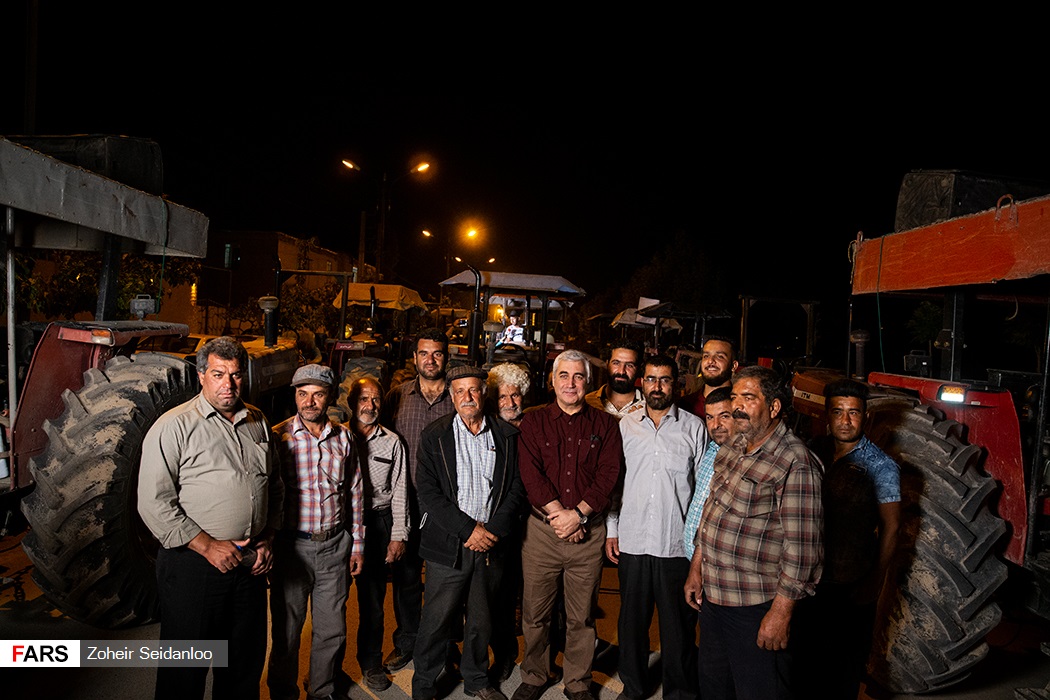 Director Ebrahim Hatamikia posed for a photo with the farmers after the movie
Photo Credits: All content by Tasnim News Agency and Fars News Agency is licensed under a Creative Commons Attribution 4.0 International License.