On January 22, President Hassan Rouhani gave his first interview since protests over economic grievances and corruption broke out in late December and early January. Rouhani reiterated his support for citizens expressing their opinions, although the interviewer never brought up the demonstrations. "Protest within the framework of the law is accepted but undue tensions and unrest causes concerns for people," Rouhani said. Reza Rashidpour, a popular TV anchor and Rouhani supporter, conducted the hour-long interview on live state TV.
Both Rouhani and Rashidpour were widely criticized in Iranian newspapers and on social media. Neither Reformists nor conservatives were satisfied with Rouhani's answers or Rashidpour's questions. Reformists thought Rouhani failed to address serious issues facing the country and that he was not as outspoken as he was during his reelection campaign. Conservatives thought Rouhani's answers were inadequate. People from across the political spectrum thought that the interviewer's questions were superficial. Two newspaper headlines reflected the reaction.
Aftab-e Yazd (Reformist)
Polls Show Rouhani's Interview Didn't Satisfy People:
People want the Rouhani they used to see during election.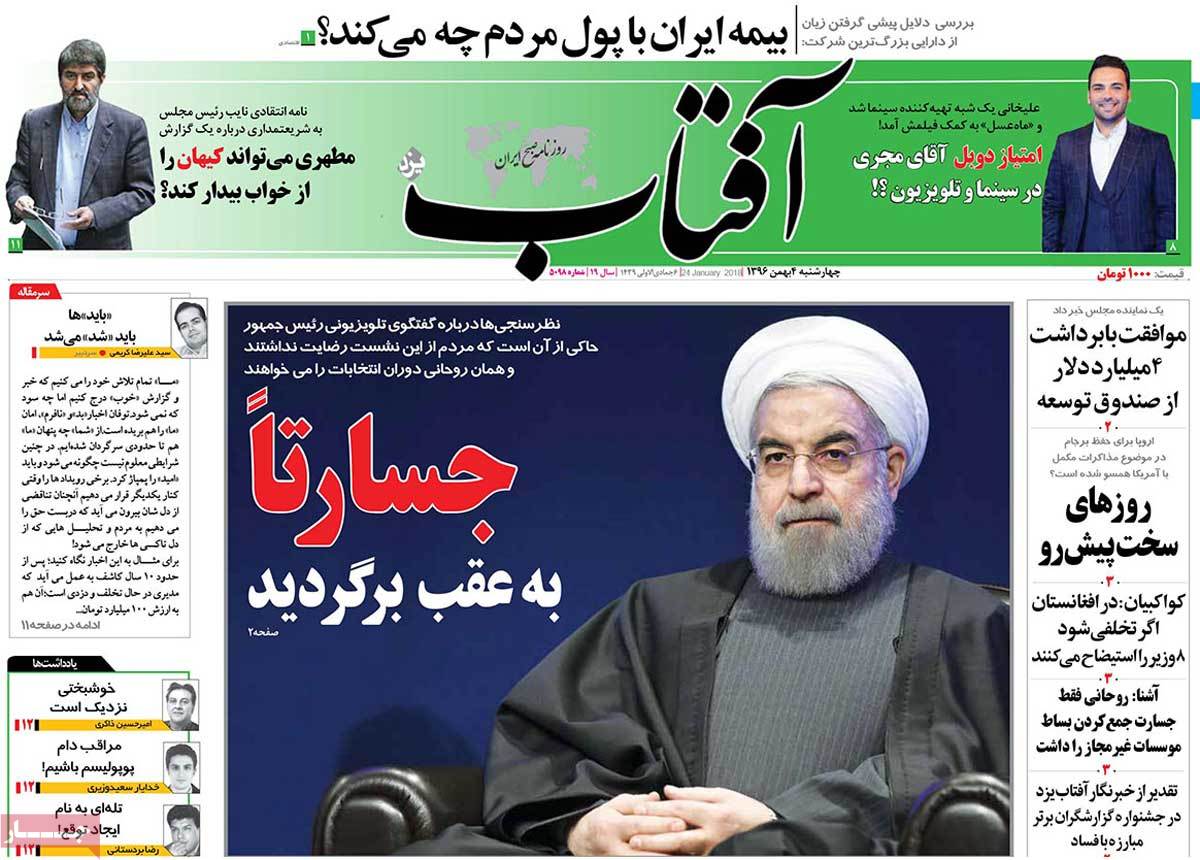 Kayhan (Conservative)
Rouhani Didn't Talk about Unemployment, Economic Downturn, Inflation in Interview:
Who's the designer of the questions; the President, Voice and Vision [state media], or the presenter?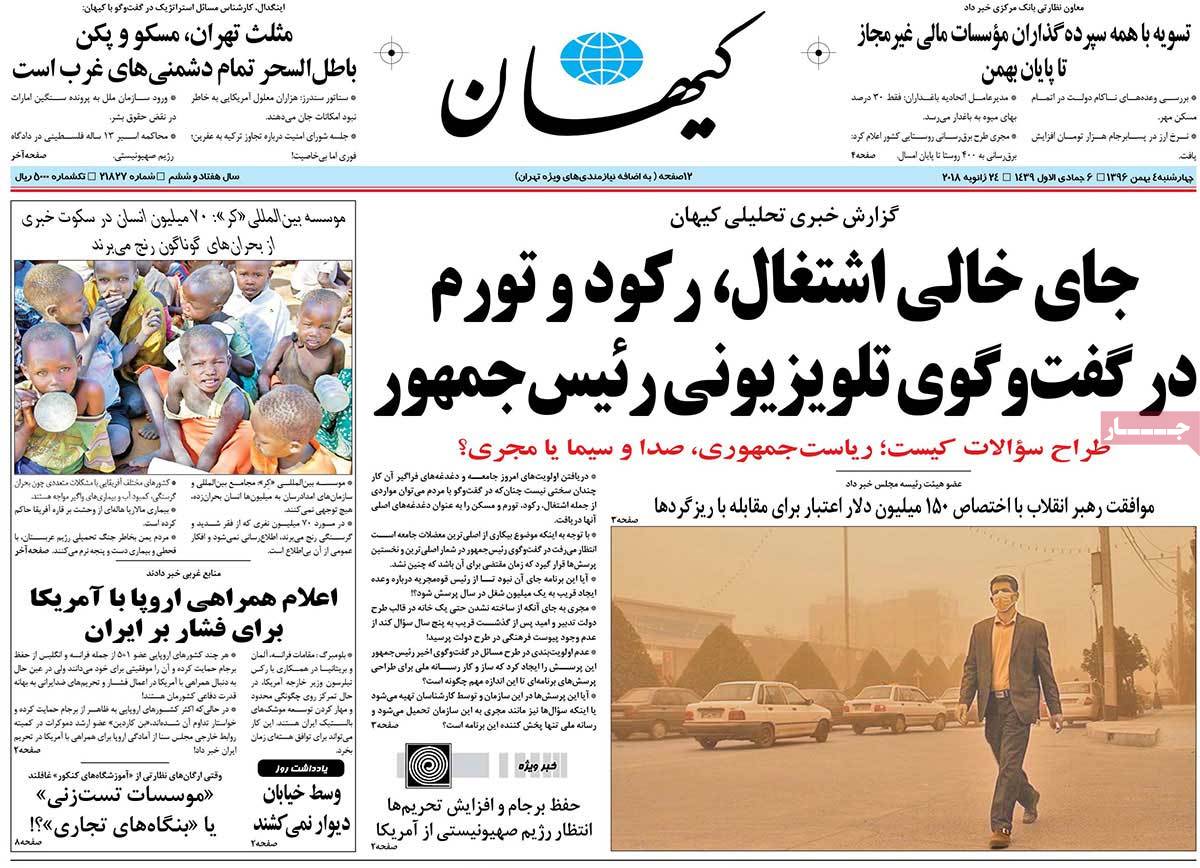 The following are excerpted remarks by Rouhani organized by topic as translated by his office's website.
Economy
"We will have over $90 billion of oil and non-oil income and our expenses are around $75 billion."
"Next year, we will have a higher forex income. We have no shortage of foreign exchange and this fluctuation is not long-term."
"We decreased smuggling from $20bn to $12bn and this fight must be permanent."
"Some problems of the sanctions era, such as banking relations have not resolved yet."
"Our country's progress is possible in a free, secure atmosphere."
"Last year, 100,000 mobile phone-based jobs were created and by creating the infrastructure and giving freedom, we will increase employment rate in the cyberspace."
"I urge the parliament to help the government by ratifying the required laws for generating jobs and eliminating absolute poverty in the budget bill."
Protests
"Protest within the framework of the law is accepted but undue tensions and unrest causes concerns for people."
"Some defrauded people by empty promises of interest but we will fully solve the problem."
Pollution
"Air pollution is one of people's top concerns and I will never forget the people of Khuzestan and other provinces' kindness."
"We must help the public transportation and renew the [old] vehicles. Renovation of 70,000 polluting lorries will start soon."
Mehr Housing Project
"Mehr housing is made outside of the city and there is no way we can provide them with services. This means that there is no water, power, school, police station, bus or road. We are committed to finish Mehr Housing Scheme by the end of the year."
Photo credit: Iran Front Page