Since the 1979 revolution, women have worked to regain rights attained during the monarchy. The status of women has improved in some fields, especially in health and education. In 1998, Iran won a U.N. award for closing the gender gap in education. In 1999, Iran won the U.N. Population Award for improving reproductive health, expanding the use of contraception, and bringing down the birthrate.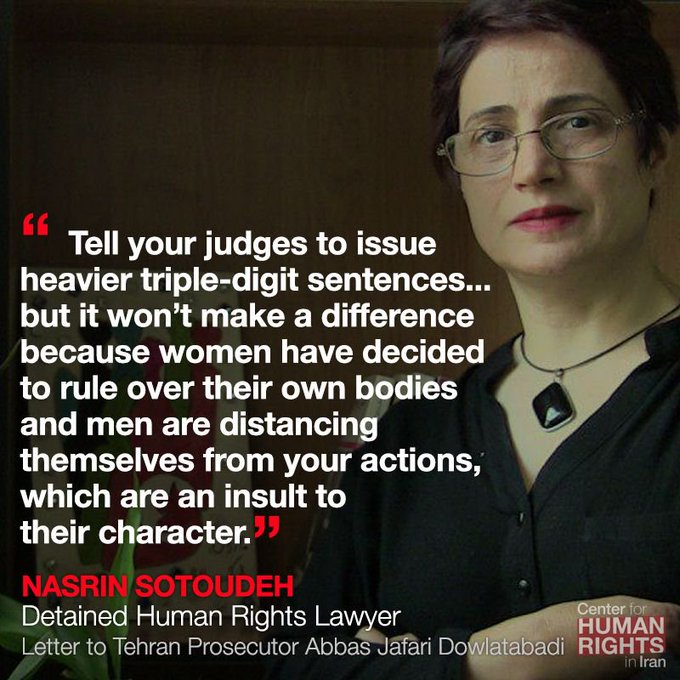 The gains, however, have been uneven. Between 2011 and 2022, women outnumbered men on college and university campuses, yet women in the labor force accounted for only 19 percent in 2020. The government has made "systematic efforts to limit women's access to the workplace," according to a 2021 State Department report. The women who are employed reportedly earn 41 percent less than men for the same work. 
Related Material: Iranian Laws on Women
Gender inequality has persisted. As of 2022, women faced "discrimination in law and practice, including in relation to marriage, divorce, employment, inheritance and political office," Amnesty International reported. Married women could not travel outside the country without a husband's permission. And they had limited protection from domestic violence at home. Women's rights activists have faced harsh sentences for their defiance.
Related Material: Profiles: Iran's Jailed Human Rights Activists
The death of Mahsa Amini, a 22-year-old woman detained for "inappropriate" clothing in September 2022, reignited the debate over Iran's mandatory dress code – a microcosm for women's rights more broadly. Compulsory veiling laws have "led to daily harassment, arbitrary detention, torture and other ill-treatment, and denial of access to education, employment and public spaces," Amnesty International reported. "Women, life, liberty" became the main slogan at protests across Iran's 31 provinces. The following are key statistics on women covering the end of the monarchy through four decades of the Islamic Republic.
On Education:
Female adult literacy more than tripled – from 24 percent in 1976 (nearing the end of the monarchy) to 81 percent in 2016. 
The percentage of female students in primary education increased from 35 percent in 1971 to 50 percent in 2017.
Females who finished primary education increased from 71 percent in 1987 to 98 percent in 2010.
The percentage of females in higher education (tertiary) increased by nearly 20 times – from three percent in 1978 to 57 percent in 2020.  
On Jobs:
The percentage of women in the workface almost doubled in three decades – from 11 percent in 1990 to 19 percent in 2020. But many women left the work force during the COVID-19 pandemic in 2021.
On Children and Families:
The average number of births per woman fell from more than six in 1978 to less than two in 2001. As of 2020, the average births per woman was just over two. 
Maternal mortality decreased significantly from 48 deaths (per 100,000 births) in 2000 to 16 in 2017.
Use of contraception dramatically increased from 23 percent in 1978 to 70 percent in 1994.
On Marriage and Divorce:
The average age of marriage for females increased by roughly four years – from 19.7 years in 1977 (on the eve of the revolution) and rose to 23.5 years in 2006. It fell slightly to 23.1 years in 2016.  
The revolutionary government lowered the age of marriage for women from 18 to 13 in 1979, then to nine in 1982. In 2002, Parliament raised the age of marriage back to 13 for girls (and to 15 for boys).
The divorce rate has increased fivefold –from less than one divorce per 1,000 people to more than two divorces per 1,000 people in 2019.
On Lifespan:
Female life expectancy increased by almost two decades – from 58 years in 1979 to 78 years in 2020. 
The female mortality rate – which includes everything from medical conditions to accidental deaths – decreased from 267 deaths (per 1,000 adults) in 1978 to 48 deaths in 2020.
On Politics:
The number of women in parliament has quadrupled since 1980 but by 2022 was still low at 17 seats out of 290 seats or six percent.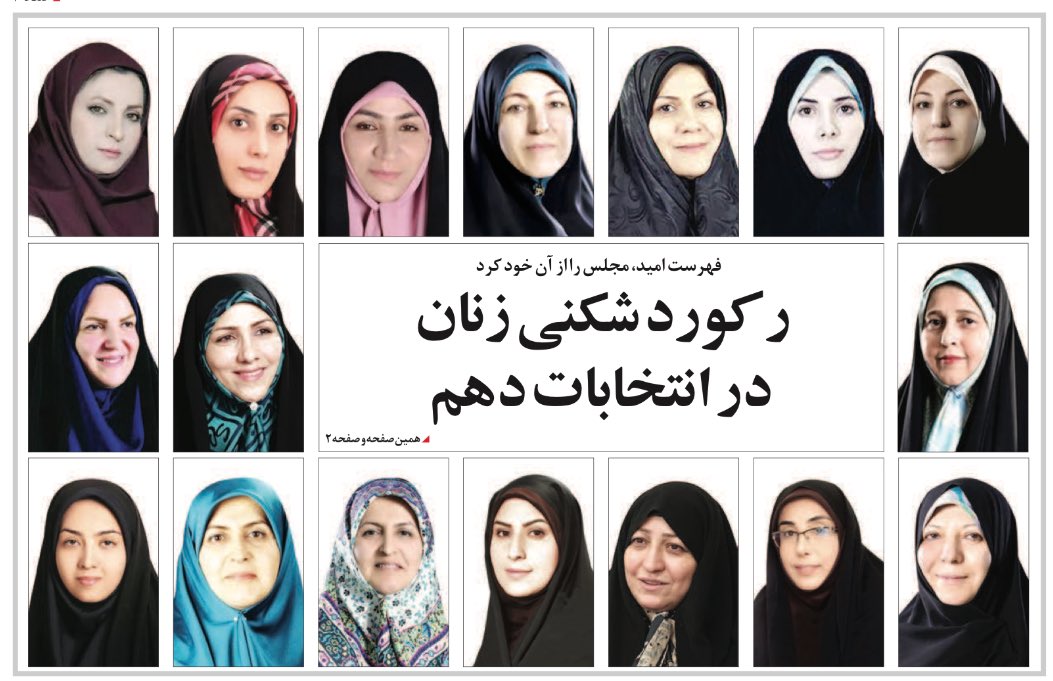 Photo Credits: Hamed Malekpour for Tasnim News Agency (CC BY 4.0); Hamed Jamejad for Fars News Agency (CC BY 4.0); Ali Asghar Ghezelsafloo for IRNA (CC BY 4.0); Arshideh Shahangi for Mehr News Agency (CC BY 4.0)