Iran's new parliament held its opening session on May 27 despite the COVID-19 pandemic. Lawmakers were required to follow health protocols, but many did not practice social distancing or wear masks. The 268 members of parliament who attended the session had all tested negative for the virus, according to state media. Their temperatures were checked before entering the building. Iran, the epicenter of the outbreak in the Middle East, recorded 141,591 infections and 7,564 deaths from COVID-19 on the day parliament convened. The new parliament was elected in February, but several run-offs were postponed as the coronavirus spread. The second round of elections, scheduled for March 18, was initially postponed until September 12 and then deferred against until 2021 because of concerns about containing the virus.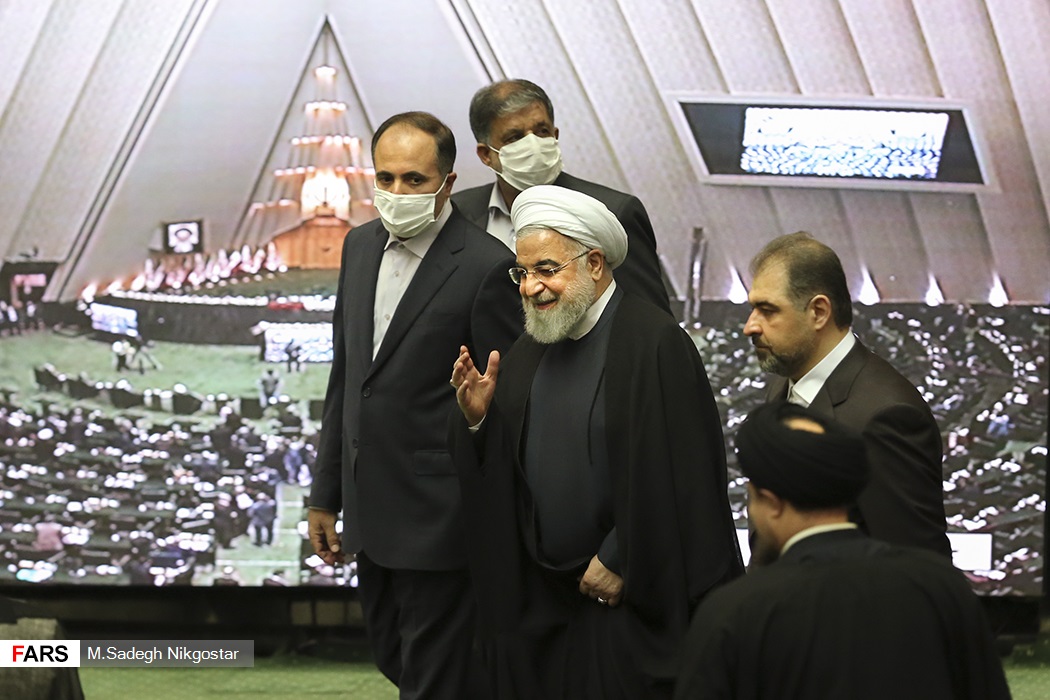 President Rouhani did not wear a mask to the opening session
Supreme Leader Ayatollah Ali Khamenei called on lawmakers to focus on solving Iran's economic problems. In a message read by his chief of staff, Khamenei urged them to improve the livelihood of the poor. "We should acknowledge that we have not gotten a good grade in terms of [social] justice," he said. "Recommendations of experts tell us that the correct path to that goal is a reform of the main lines of national economy, namely employment, production, national currency value, inflation, wastes and so on," Khamenei added.
In an opening speech before the session, President Hassan Rouhani urged unity and cooperation. "All thoughts must be directed towards national interests, national security, and national identity, and the public interests must be preferred over partisan, factional and constituency interests," he said.
Conservative and hardline factions, including candidates closely aligned with the Revolutionary Guards, won a sweeping victory in parliamentary elections held on February 21. They won 221 of the 290 seats, more than doubling their presence in parliament; 83 were elected in the 2016 poll, according to Icana, the parliamentary news agency. Also known as "principlists," they are committed to rigid interpretations of revolutionary principles. More than 50 were allies of former President Mahmoud Ahamdinejad, a populist and hardliner. 
At the opening session, some lawmakers wore masks, but many did not. Many members ignored social distancing guidelines by embracing each other or huddling closely to talk. A group of lawmakers took selfies without masks. The following are images from the first parliament session.
President Rouhani sat next to Judiciary Chief Ebrahim Raisi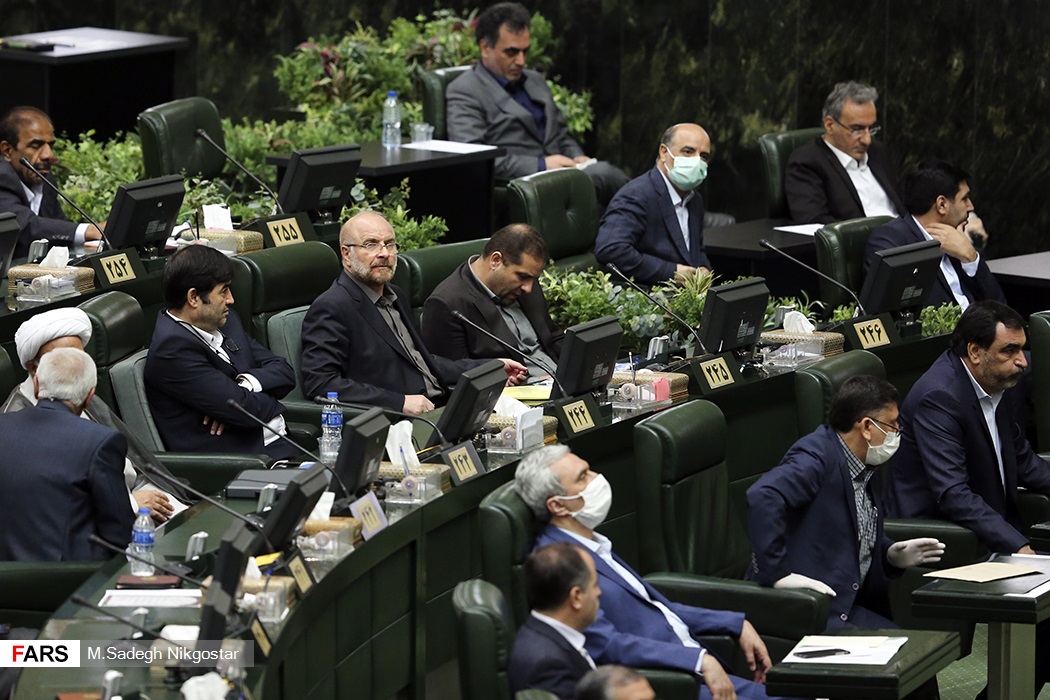 Lawmakers sat close together during the session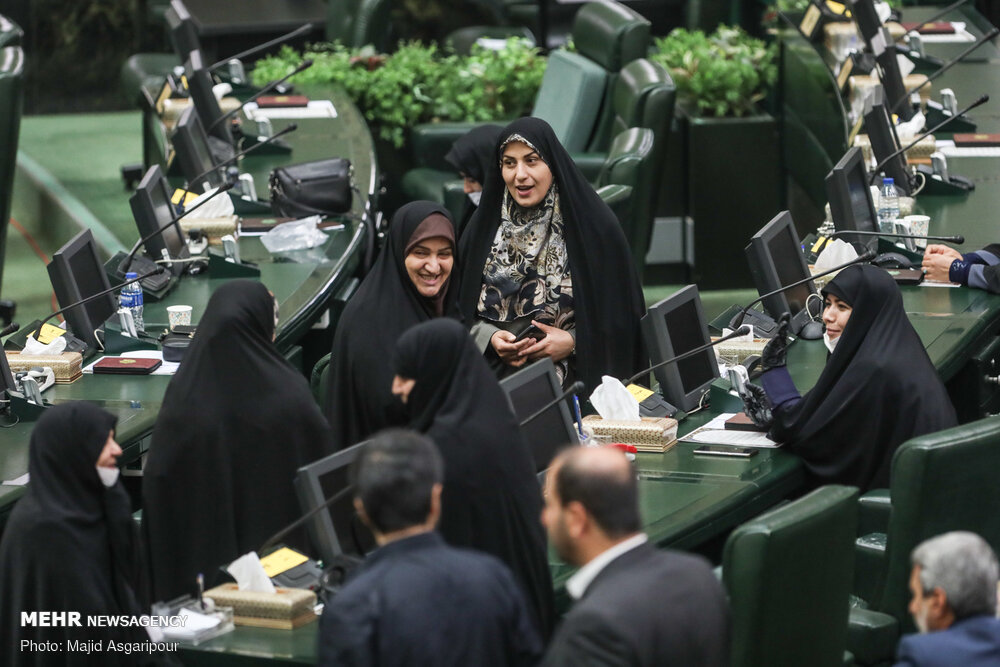 Female parliament members greeted each other
A lawmaker posed for a photo with a picture Qassem Soleimani, the late commander of Iran's elite Qods Force who was killed in a U.S. airstrike in January 2020
Many lawmakers did not wear masks during the session

Lawmakers posed for a selfie before the session