On May 11, an Iranian warship mistakenly fired a missile at another Iranian naval vessel, killing at least 19 sailors and wounding 15 others. The accident took place during a military training exercise near the port of Jask in the Gulf of Oman. 
The Jamaran, one of Iran's most advanced domestically built frigates, intended to hit a training target released by the Konarak, a naval support ship. But the Konarak strayed too close and was hit. "Naval relief and rescue teams reached the location shortly after the incident, retrieving the injured and the martyrs from the vessel and transferring them to medical centers," Iran's Navy said in a statement.

Iranian sailors killed in the accident
The badly damaged vessel was towed to its namesake port of Konarak in Sistan and Baluchistan province, where the Navy will conduct a technical inspection. Videos showed smoke billowing from the side of the Konarak.
The video of the Iranian ship #Konarak burning after being struck in a "friendly fire".

One Iranian warship accidentally struck another with a missile during an exercise, killing 19 sailors and wounding 15 others, Iran's navy said on Monday. pic.twitter.com/0N7v9An8TP

— Parham Ghobadi (@BBCParham) May 11, 2020
The Dutch-made 155-foot vessel was purchased by the monarch just before the 1979 revolution. It entered service in 1988 as a logistics and support ship. It was overhauled in 2018 and equipped with four cruise missiles.
Damage to the hull of the Konarak
On May 12, Iran held a funeral in the southwestern port city of Chahbahar for the 19 sailors killed in the accident. Several high ranking military commanders and government officials were in attendance, according to state media.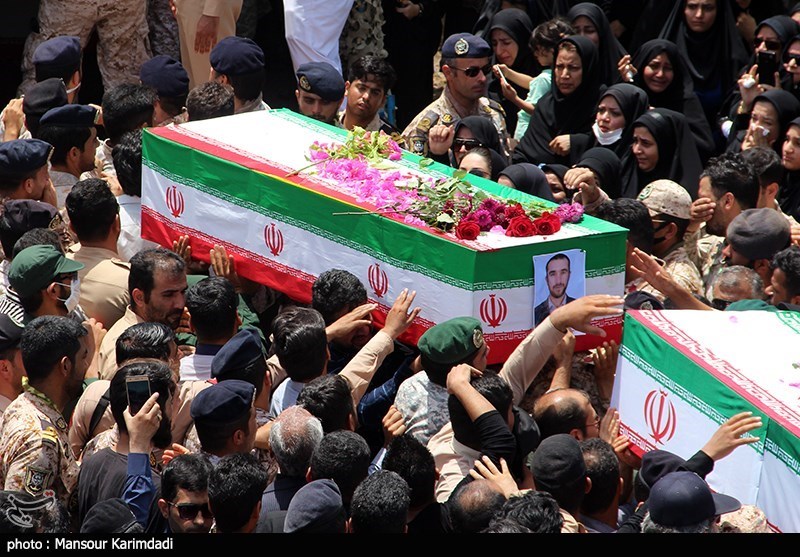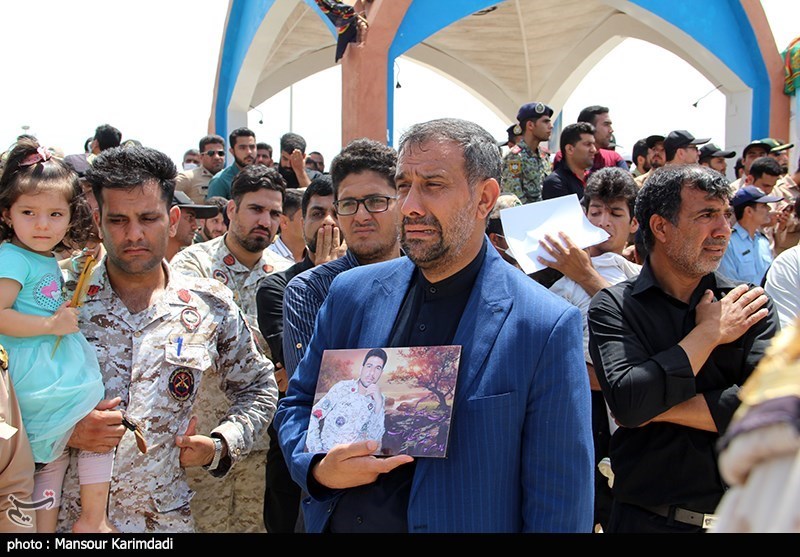 On May 13, General Shahin Taqikhani, the Iranian Army's spokesman, denied speculation that the missile had been fired by Iran's Revolutionary Guard. He attributed the "rumors" to adversaries who were trying to foment discord between Iran's military branches. "All dimensions of this incident are being investigated and meticulous expert teams are looking into it," Taqikhani added.
On May 14, the U.S. military offered "sincere condolences to the Iranian people" for the deaths of the 19 sailors. "While we are troubled that this mishap occurred in such close proximity to a high-traffic international shipping lane and at a time when most of the region's focus is on the fight against COVID-19, the unnecessary loss of life is regrettable," said Captain Bill Urban, a spokesman for the U.S. Central Command.
Photo Credit: Photos from Iran Front Pages and Tasnim News Agency licensed under a Creative Commons Attribution 4.0 International License.