On October 3, Defense Secretary Jim Mattis said that it was in the U.S. national interest to continue to honor the nuclear deal if Iran is meeting its obligations. "I believe at this point in time, absent indications to the contrary, it is something the President should consider staying with," he told the Senate Armed Services Committee. Mattis, however, voiced support for the Trump administration's Iran policy review.
President Trump has until October 15 to decide whether to certify that Iran is complying with the deal and if the United States will continue to waive nuclear sanctions as part of its commitment under the Joint Comprehensive Plan of Action (JCPOA). Shortly after certifying Iran's compliance in July, Trump hinted that he may not do the same in October. The following are excerpted remarks by Mattis and other defense or intelligence officials on Iran.
Secretary of Defense Jim Mattis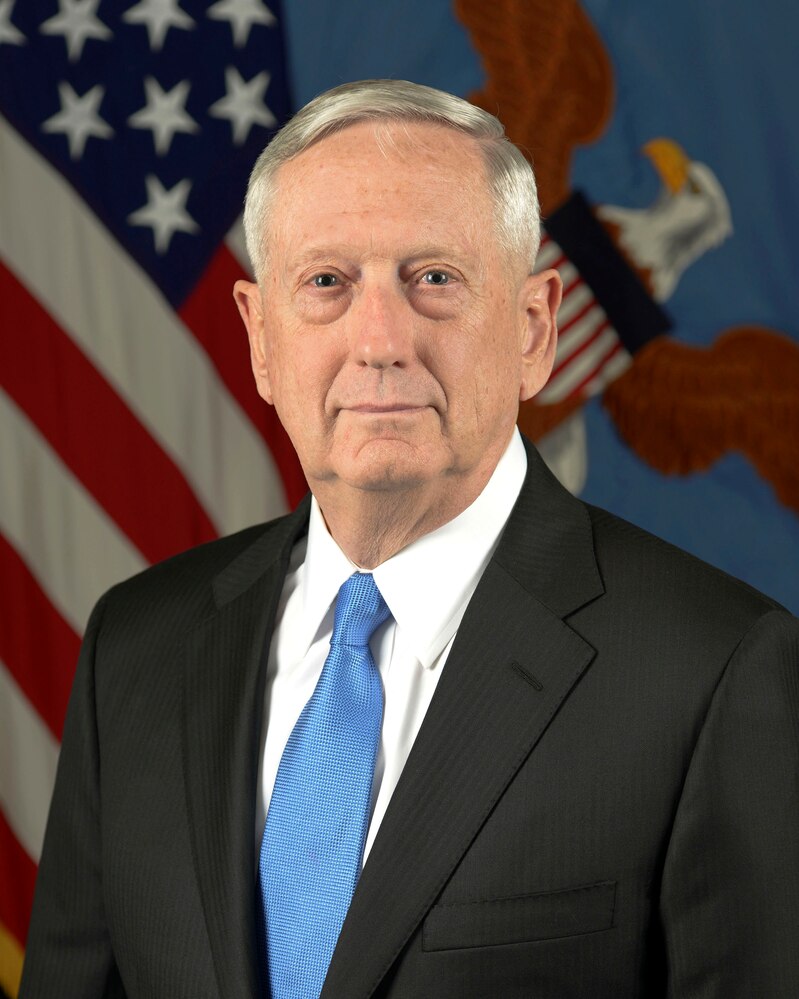 Senator Angus King (I-ME): Do you believe it's in our national interest at the present time to remain in the JCPOA? That's a yes or no question.
Mattis: Yes senator, I do.
Senator Mike Rounds (R-SD): Senator King started this out by asking for a yes or no answer from Mr. Mattis and I'd like to go just a step further than that. With regard to the JCPOA, there is a logic you have used to determine if it is appropriate to stay in it. Could you share with us the logic you have used in determining whether the JCPOA right now -- that it is advantageous to us to stay in it right now. Could you share that with the American public?
Mattis: Absolutely Senator, and thank you. The point I would make is if we can confirm that Iran is living by the agreement, if we can determine that this is in our best interests then clearly we should stay with it.
I believe at this point in time, absent indications to the contrary, it is something the President should consider staying with. There is another requirement we certify that it is in our best interest and it goes into a broader definition of national security. Broadening beyond the treaty or not the treaty, the issue itself. That means that the President has to consider more broadly things that rightly fall under his portfolio of looking out for the American people in areas that go beyond the specific letters of the JCPOA -- in that regard I support the rigorous review that he has got going on right now.
Senator Kirsten Gillibrand (D-NY): How would either a premature ending of the agreement or a US unilateral withdrawal impact our insight into Iran's activities?
Mattis: Senator as I understand it right now, and I've been dealing with the president and the Secretary of State on this. It is right now being considered in terms of the security of the United States - by "it" I mean we're talking about the law that is passed up here where we have to certify plus the agreement. These are two separate- you can talk about the conditions under one of those and not walk away from the other one of those if you see what I'm trying- they're two different pieces. And that is under consideration right now about how we deal. Both the legal requirement from the Congress, as well as the international agreement.
—Oct. 3, 2017, in testimony before the Senate Armed Services Committee
General Joseph Dunford, Chairman of the Joint Chiefs of Staff
"The briefings I have received indicate that Iran is adhering to its JCPOA obligations."
"It makes sense to me that our holding up agreements that we have signed, unless there's a material breach, would have an impact on others' willingness to sign agreements."
—Sept. 26, 2017, in response to advance policy questions and in testimony before the Senate Armed Services Committee
General John Hyten, Commander of U.S. Strategic Command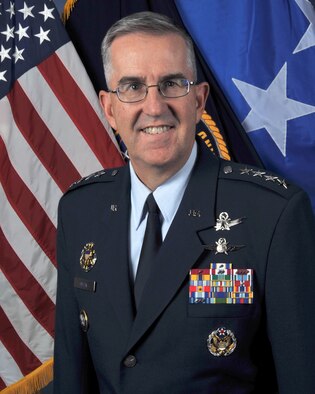 "The facts are that Iran is operating under the agreements the we signed up for under the JCPOA."
"But at the same time they are rapidly, rapidly deploying and developing a whole series of ballistic missiles and testing ballistic missiles at all ranges that provide significant concerns to not just the United States, but our allies."
— Sept. 20, 2017, at a Hudson Institute event
General Paul Selva, Vice Chairman of the Joint Chiefs of Staff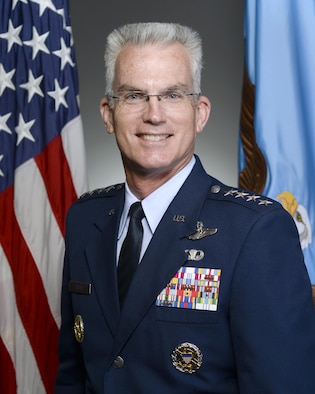 Selva: Based on the evidence that's been presented by the intelligence community, it appears that Iran is in compliance with the rules that were laid out in the JCPOA. …
I think without the controls of the JCPOA, Iran has the technical expertise to be able to continue down the path to develop nuclear weapons.
Senator Ted Cruz (R-TX): As you know, a similar deal was negotiated with North Korea in the Clinton administration, and it resulted in North Korea acquiring a substantial number of nuclear weapons. What do you believe makes this deal likely to result in any outcome different from what happened in North Korea?
Selva: I think there are two substantial differences at the outset. That does not mean that will not be setbacks in the agreement. The first is the inspection regime that went into the agreement that allows for international inspectors to inspect all of the areas that the Iranians used in their development and storage of enriched uranium and potentially the development of nuclear weapons. The second is --
Cruz: How much advance notice does Iran get before those notifications?
Selva: I do not have the details of how much advance notice they get, but we are reasonably confident that the inspectors are able to randomly inspect. And they have installed technical measures that allow for constant surveillance of those same sites.
The second is the provisions that allow for sanctions outside of the agreement to continue to be in place on those areas of the Iranian economy, as well as leadership that engage in activities that are not governed by the treaty -- or by the agreement. It is not a treaty.
— July 18, 2017, in testimony before the Senate Armed Services Committee
Director of National Intelligence Dan Coats and
Lieutenant General Vincent R. Stewart, Director of the Defense Intelligence Agency
Coats: In Iran, Tehran's public statements suggest that it wants to preserve the Joint Comprehensive Plan of Action because it views the deal as a means to remove sanctions while preserving some nuclear capabilities. We assess that the JCPOA agreement has extended the amount of time Iran would need to produce enough fissile material for nuclear weapons from a few months to about a year.
Senator Lindsey Graham (R-SC): Do you believe that the current agreement with Iran regarding their nuclear program will accomplish this goal?
Coats: No. I think it was made clear that it would not accomplish this goal. It would only accomplish a deferment relative to their having a free hand at developing nuclear capability.
Graham: Do you agree with that, General?
Stewart: It defers the effort, and I do not see any indication that Iran is pursuing breaking out of that deal at this point.
Graham: The question is, does it accomplish the goal of denying them nuclear capability?
Stewart: Ultimately it does not deny forever. It defers for 10 years, if I understand the agreement.
…
Coats: The intelligence did not suggest a breach that would deny confirming [that Iran is complying with the agreement] …
—May 23, 2017, in testimony before the Senate Armed Services Committee
Secretary of State Rex Tillerson
Question: Mr. Secretary, do you agree with Secretary Mattis that the United States should stay in the JCPOA?
Tillerson: We'll have a recommendation for the President. We're going to give him a couple of options of how to move forward to advance the important policy towards Iran. As you've heard us say many times, the JCPOA represents only a small part of the many issues that we need to deal with when it comes to the Iranian relationship. So it is an important part of that, but is not the only part. And I've said many times we cannot let the Iranian relationship be defined solely by that nuclear agreement.
—Oct. 4, 2017, in remarks to the press
Photo credits: Mattis portrait by Monica King (US Army)
Some of the information in this article was originally published on October 3, 2017.